This mini-post links to a post on Nostlgic Virginian's sister website, Byte Cellar, a vintage computing blog. It is included here becuase the post in question is significantly tied to happenings or locales in the state of Virginia.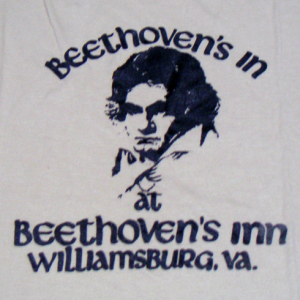 From birth to present I've lived in Williamsburg exactly one summer and one full year.
The summer I speak of was in 1986 when my mother, father, and I moved from Dandy in York County to Kingspoint in Williamsburg. The morning after the move, my parents decided to get a divorce, and so that Williamsburg stay was limited to one summer. I was disappointed (on a few counts).
My second stint as a citizen of Williamsburg came after I graduated CNU and moved to an apartment there, where I lived while working for an engineering firm in Newport News. The year was 1996 — ten years later.
While I've spent a rather small percentage of my life as a Williamsburg resident, I've spent a great deal of time in Williamsburg. I love the colonial atmosphere and have enjoyed frequently visiting with my family, as both child and adult. I also had a habit of dating Williamsburg girls in my youth (and outside that, those I met in Williamsburg, at any rate). Ahh, the romance of Williamsburg…
Nowadays, most of my family's visits are centered around the Great Wolf Lodge, which my daughter loves. But at each visit my mind wanders back — far back — to people and places that were truly special to me. One of them is the now defunct Beethoven's Inn which was located on Merrimac Trail in Williamsburg.
Beethoven's Inn was a special place. It was a New York-style deli that was opened by Jim Wesson on December 16, 1975, 205 years — to the day — after Beethoven's birth.