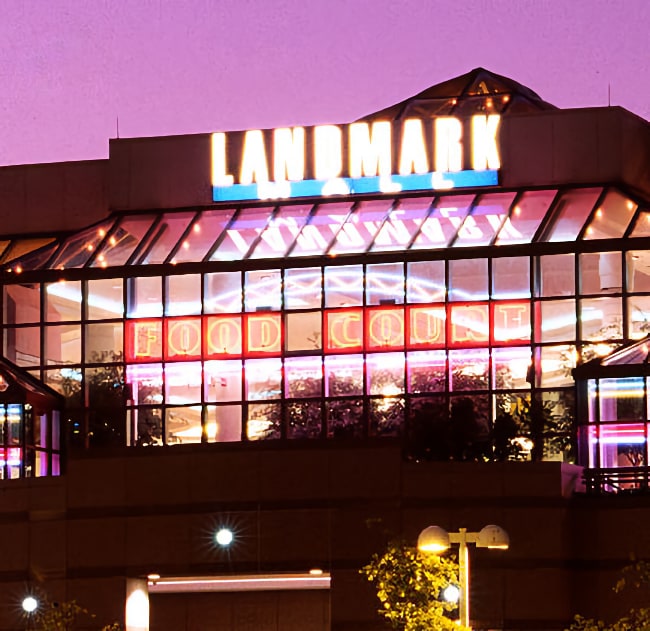 At the time of this post, I have lived in Alexandria City for 22 years, but I was not born here.
Many of the posts I've written here are to do with places and events related to the Hampton Roads area, where I grew up. One such post shares my memories and experiences connected to Coliseum Mall that once was, in the City of Hampton in southern Virginia. (I spent a quite a bit of time there, as a youth.)
My wife, on the other hand, was born here. Well, not here in Alexandria where we currently reside, but just a couple of miles west in Annandale. The Strathmeade neighborhood in which she lived as a youth is located in the northwest portion of Annandale, putting it close to the Tysons Corner area in McLean / Vienna, which is home to not one but two of the most famous malls in America, Tysons Corner Center and Tysons Galleria. In her youth, she and her crew of friends would walk a few blocks, jump on a bus (for only a quarter), and hang out at Tysons on many of those wide-open summer days. But, for any real structured shopping missions, it was another nearby mall she and her family patronized: Landmark Shopping Center.
Landmark Shopping Center, originally an outdoor mall located at the far western edge of Alexandria City at 5801 Duke Street, immediately off of Interstate 395 at exit 3, officially opened it doors in October of 1965 with 32 stores including anchors The Hecht Co., Sears and Roebuck, and Woodward and Lothrop. As originally opened, Landmark was a 675,000-square-foot center with a 4,000-space parking lot, the largest in the city.
In 1990, Landmark underwent a massive re-development during which it was converted from a single-story outdoor complex to a fully-enclosed three-story mall.
During the process of buying the house in Old Town Alexandria that my then-fiancée and I would move into in the summer of 1998, I made several trips up to the area from Charlottesville to meet with our realtor. Northern Virginia was still quite alien to me at that time, and the first notable part of Alexandria that I spotted on every trip as I exited the Interstate was Landmark Mall.
My wife and I did much of our shopping at Landmark for the next 15 years. (We didn't even log into Amazon at all until 2000/01.) I remember frequenting their nicely varied food court on the third floor, Barnie's coffee shop just inside the front entrance, a video game store where I bought more than a few titles over the years, the arcade, Waldenbooks, FYE, Sears, Macy's, and a variety of other shops over the years. I even got my hair cut their regularly, at Bubbles. A list of all stores within the mall as it existed in October 2004 is shown below, taken from an archive of the Landmark website.
Continue reading…