What's All This, Then?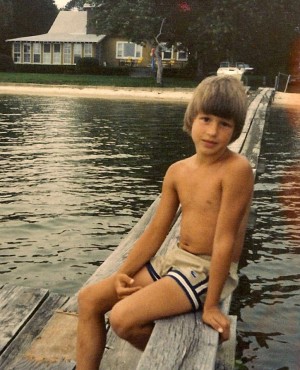 Welcome to Nostalgic Virginian. It's a blog by…me, a nostalgic Virginian.
The older I get it seems the more I want to ask someone who might actually remember, "Hey do you remember the whicherwhat from way back when that was just pretty great?"
I've had some fun along these lines in a few Facebook groups to do with Yorktown and Williamsburg (places I lived in my youth, but more on that later). Sadly, though, Facebook is starting to feel like AOL did a couple of decades ago (not good), and any posts to such groups fly off into forgotten land after just a few days. And, so, I have setup this blog.
I guess I should mention that I'm not actually (well, at the time of this post anyway) that old. One might think that a person who went to the trouble to setup a blog like this might be, well, older than I am. Not that I'm young — I was born in 1972 (in Yorktown). I am given to nostalgia, however. Actually, I was curiously nostalgic even at age 15, really, and that's one of the ways I'm perhaps a little odd. My main outlet along these lines for the past decade or so has been my geek nostalgia website, ByteCellar.com. I intend to continue channeling my geek nostalgia down that chute, while using this blog to maunder on about the rest.
A nutshell history of me is probably in order:
I lived in York County (the "Dandy" neighborhood) [map] from birth until I was 13, and moved with my mother and father to Williamsburg (the "Kingspointe" neighborhood) [map]. The morning after we moved in, my parents decided to divorce, so our stay in Williamsburg was limited to one summer (1986). My mother and I then moved to Newport News ("Village Green" on Oyster Point Rd.) [map], where I lived from age 14 to college. I attended Christopher Newport University (CNU) and upon graduation moved back to Williamsbug – because I love Williamsburg (to an apartment in "Conway Gardens" off I-199) [map]. I had been living there for about a year when I met she who would become my wife, at Paul's Deli in near the College of William & Mary and followed her to Charlottesville (an apartment in the Ash Tree complex on Cable Ave.) [map] where she was midway through law school at the University of Virginia, in January 1997. That April we were engaged and in 1998 were married and moved to Old Town Alexandria [map], just outside D.C. We lived there for four and a half years and then relocated in 2003 a couple of miles west to another Alexandria neighborhood, Beverley Hills [map], where we've been ever since. (And "we" now includes our daughter, presently eight years old.)
Beyond that, I've visited a good many places in the world, but within Virginia some of the notables include Richmond (often), Roanoke, Blacksburg, Harrisonburg, Abingdon, Dungannon, Luray, Manassas, Middleburg, and Little Washington.
That's the quick and dirty intro. If you've been to any of the places I mention — especially if you've lived there — then load up my blog every so often and see if anything massages a memory.
— Blake Patterson
[ Posted January 24, 2015 ]