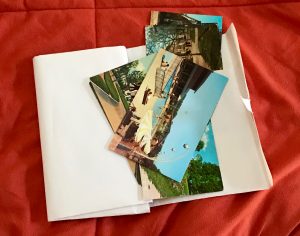 A few weekends ago my family and I took a fall weekend trip to Berkeley Springs, West Virginia in hopes of seeing deeper shades of autumn than Alexandria was offering. It's a quaint little town that my wife and I have visited several times during our stays at the nearby, now-abandoned Coolfont resort.
One of the shops in town that I quite enjoy is the Berkley Springs Antique Mall, an expansive space chock-full of all manner of things out of the past century or so. We stopped in for a visit and after wandering about the place for half an hour or so, I found myself rummaging through a series of boxes full of postcards organized by state. I dug around and uncovered the Virginia box and, flipping through the postcards, pulled out a few that particularly struck my interest and brought them home with a mind to share them here.
The postcards I selected appear to be from the 1960's or thereabouts. Two of them were postmarked (1961, 1967) with greeting notes penned on the back. I have laid them out below, with all of the descriptive text found on the back of each shown below its card face. You can also see these in my Flickr album.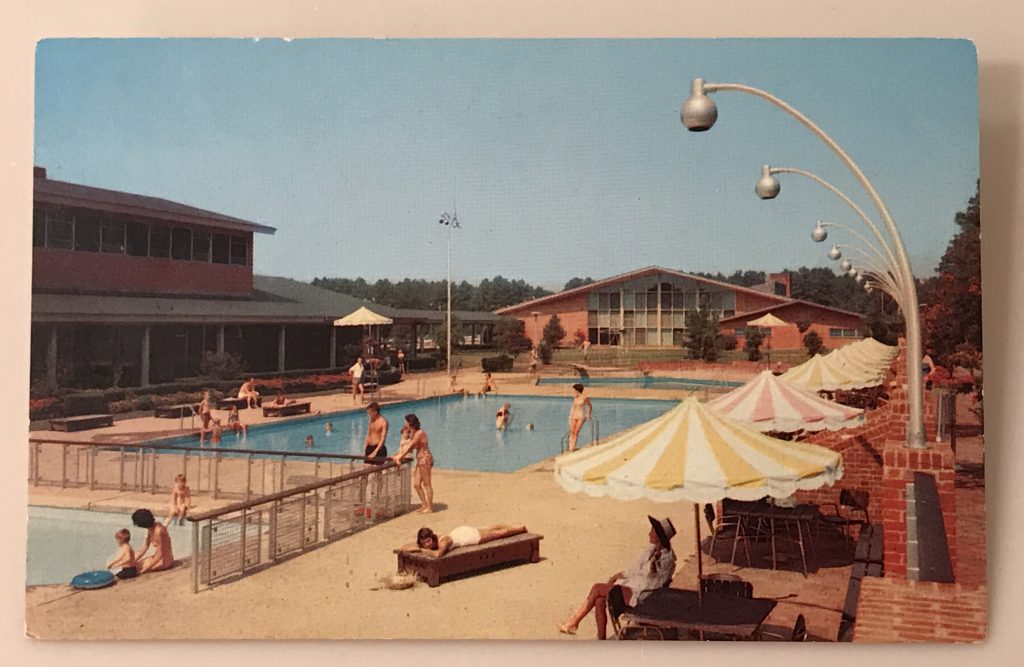 The Motor House Pool, Williamsburg, Virginia
The three swimming pools of The Motor House offer guests of this unusual establishment a refreshing pause in the sightseeing schedule of the historic city. There is a pool for diving, one for swimming and another for wading. Adjacent are a playground for children and sports areas for adults. The Motor House is Williamsburg's most popular family accommodation.
Ektachrome by Thos. L. Williams
Mirro-Krome® Card by H. S. Crocker Co., Inc., Baltimore, Md. 21224
Official Colonial Williamsburg Card
[ see the back of this postcard ]