My daughter, Rory, is a fifth grade Alexandria public school student with just a few months left before making the big jump to middle-school. Recently she had a field trip with the Chesapeake Bay Foundation in order to study, first hand, the plant and animal life of the bay. Thinking about this called up memories of school field trips I took when I was her age. Growing up in the Hampton Roads area, many of my field trips were related to the bay and its wildlife. But the one field trip that stands out as my favorite of them all was to a rather unique treasure of Hampton Roads: Rice's Fossil Pit.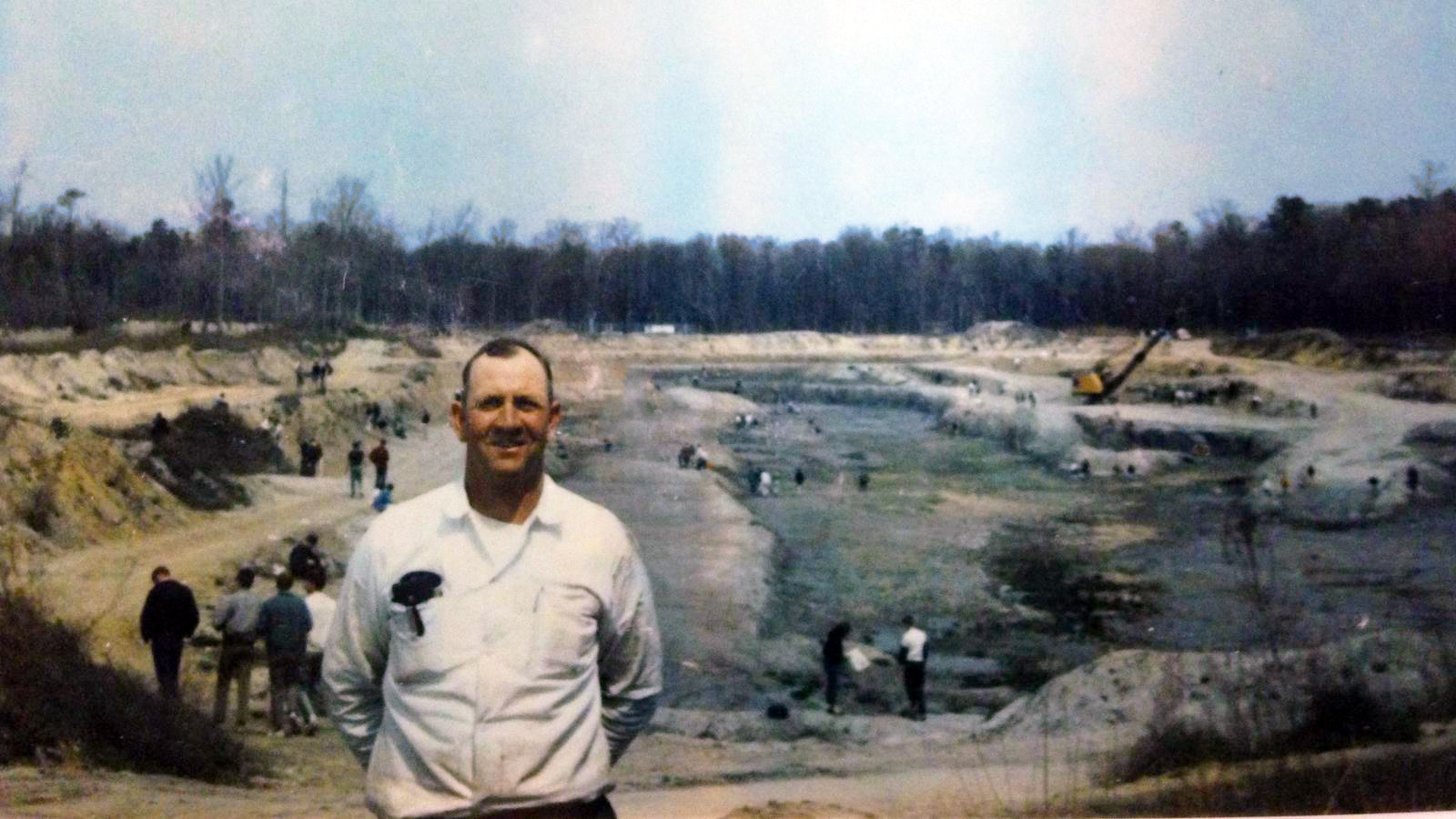 I had been a student at Hampton Roads Academy only a few months when the trip happened as part of Mrs. Sailor's sixth-grade science class, as I recall. We were told ahead of time to bring in a digging implement of some sort. I remember going to A&N with my mother and finding a military-style collapsible shovel / pick, which I still have today.
We bussed out there, down Fox Hill Rd. to Harris Creek Rd. ( map ), and as we pulled up to park all I could see was trees. As I approached on foot, however, the pit revealed itself. It was a striking sight — 70 feet deep and a huge distance across with terraces along the edges winding down at different heights. I remember feeling amazed and awed at the site of it.
Jane Rice, daughter in-law of the man who brought this pit to the public (more on that in a moment) recently described the experience of the pit in a manner with which I completely agree.
"To me, it was always like walking back through time into the prehistoric era," says Rice, who accompanied her mother-in-law into the pit almost every day for an evening stroll.

"When you looked around, it was almost unbelievable. It was like being in a different world."
We wound our way to the bottom of the pit and began digging. The prospect of finding something ancient was extremely exciting for me. The day was a scorcher but that didn't slow down our digging.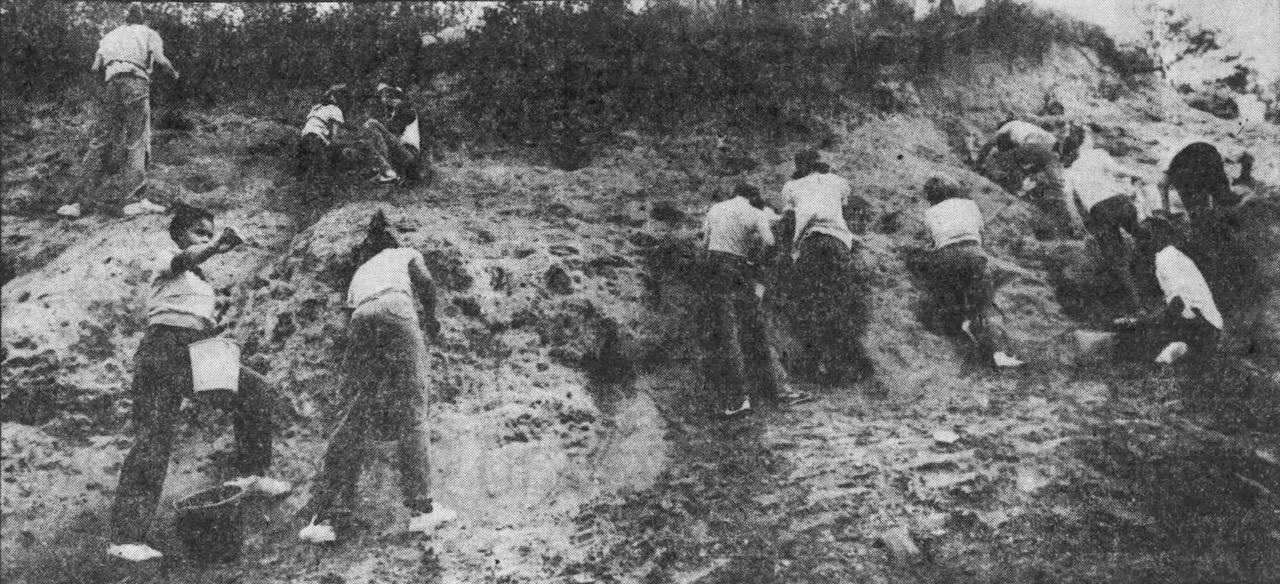 As morning turned into afternoon, a number of my classmates were finding various fossil fragments, including one boy who found an amazing looking colorful gemstone. Unfortunately, I walked away empty-handed, but that didn't make the experience any less exciting or memorable. Leaving, I vowed to return on my own, and soon.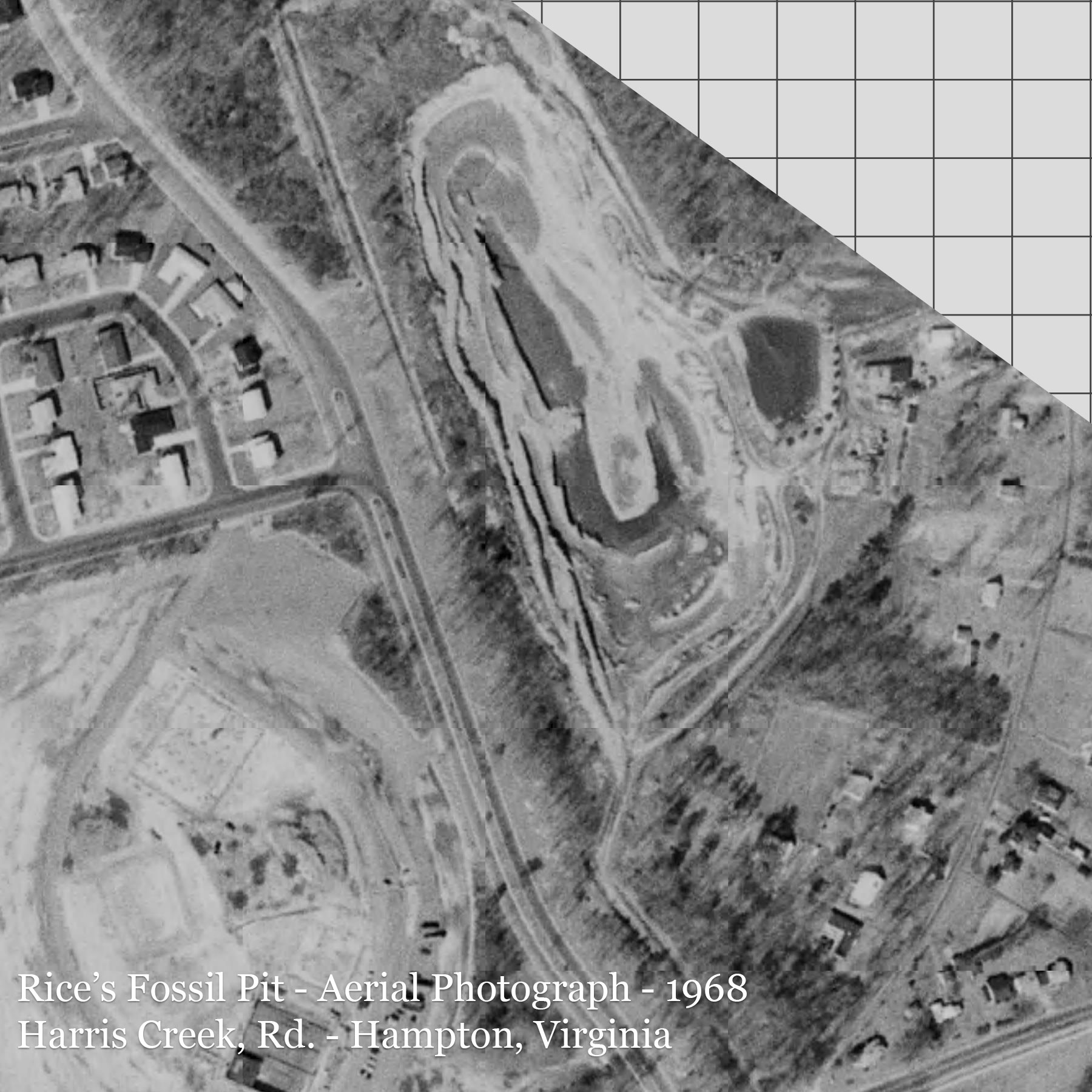 Sadly, I never did. And, it wasn't until I searched around online, trying to plan a trip down there with my wife and daughter, that I discovered that the pit was no more. Rice's Fossil Pit had closed and, in fact, is now a 7-acre lake.
❦
In the early 1940s, William Macon Rice and his wife Madeline moved to Hampton from Lynchburg, VA, purchasing 18-acres of land off of Harris Creek Rd. He began operation of what was originally a borrow pit on the land in 1948. In short order he began finding fossils in the soil, but being new to the region he assumed such things were commonplace. It wasn't until a few months later that it became quite apparent that his land was special; at a depth of 18 feet, a crane uncovered an enormous skull. At 25 feet it was revealed that what had been discovered was an entire 60-foot-long bowhead whale.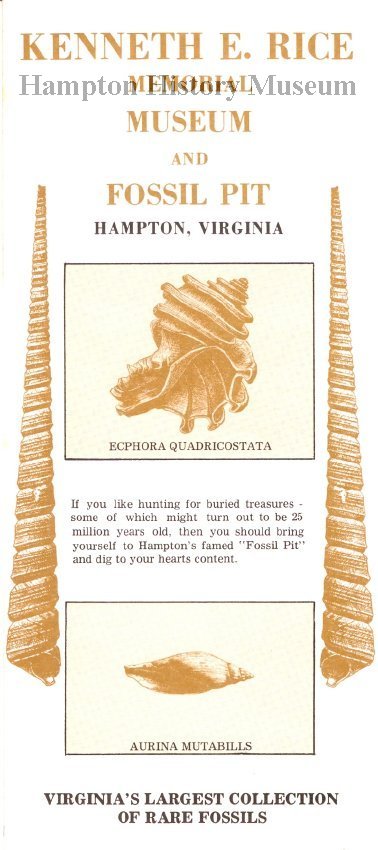 Rice called the Smithsonian who sent a team of scientists down to the pit and over the course of several weeks they excavated the enormous 20-million-year-old fossil from the Miocene epoch. It turned out a new species of bowhead whale had been discovered.
The whale was taken to the Smithsonian Institution in Washington D.C. and given the scientific name, Balaena ricei, in honor of the Rice Pit. On the heels of that discovery, a 25-million-year-old, 500-pound piece of star coral was uncovered. That particular type of coral is known to have grown in tropical waters at depths of around 130 feet, revealing just how different the Hampton Roads area was 20-million-years ago, when the ocean shore was somewhere between Richmond and Roanoke.
Scientists came from far and wide to explore the pit in hopes of discovering strange, new species. The Rice family was fascinated with the pit and its fossils, as well. Their young son Kenny was constantly exploring the pit and learning all about the fossils he was finding. Sadly, a tragic tractor accident at the pit claimed 14-year-old Kenny's life. Several months later, on January 1, 1967, William and Madeline Rice opened the Kenneth E. Rice Memorial Museum and the pit to the public in honor of his son. Guests were charged a small admissions fee, but got to keep whatever they might find. The Memorial Museum grew to contain the largest collection of Miocene fossils in the world.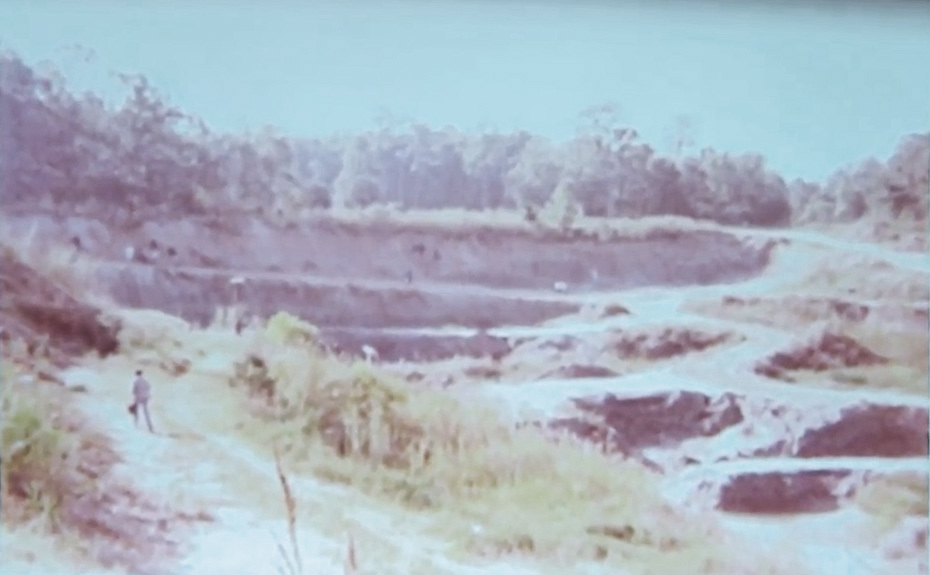 William Rice died of a heart attack in 1979. His wife, Madeline, ran the pit for a decade after his passing, but her failing health finally forced her to close. In 2007 the family sold the land to neighboring Gloria Dei Lutheran Church, which plans to expand its campus onto the land, leaving the pit as a lake to attract local wildlife.
❦
In further exploring the circumstances surrounding the closing of Rice's Fossil Pit, I discovered that Jane Rice, daughter-in-law of William Rice, gave a presentation at the Hampton History Museum in June of 2013, in conjunction with their exhibit The Fragile Balance. Thanks to YouTuber xgeckomanx who captured the presentation on video, I am able to share it here. (See part 1, below.)
I would love to hear any memories readers who have visited Rice's Fossil Pit at some point in their lives might be willing to share. I regret not being able to share the experience of exploring the pit with my own daughter, but I will never forget that wonderful place that once was.
Sources, more info:
Update [Aug. 5, 2019]: Added photo of school children climbing the pit walls in search of fossils taken from the "Daytripin': Short Treks Around Hampton Roads" piece by Pam Marshak in the June 7, 1981 issue of the Daily Press newspaper.