Living in a hilly Alexandria neighborhood as we do, when winter rolls in and the snow starts to fall, my daughter and her friends can usually have a bit of sledding fun in the yards or down at the park. Sledding with her naturally takes my mind back to when I was a kid enjoying the snow. And when it came to sledding, I had it pretty good.
York County, where I grew up, is for the most part devoid of hills. It's quite flat. Because of this, when the snow fell people grabbed their sleds and headed to the biggest hill around: an elevation on the east bank of the Harwood's Mill Reservoir along George Washington Memorial Highway in Tabb, VA.
This was a perfect spot for sledding. The hill was substantial; it was tall and very wide, and of an even slope along its entire width. At the bottom where the hill leveled out were a few willow trees one had to be mindful of, and then a flat area where one could decelerate without fear of flying onto the highway.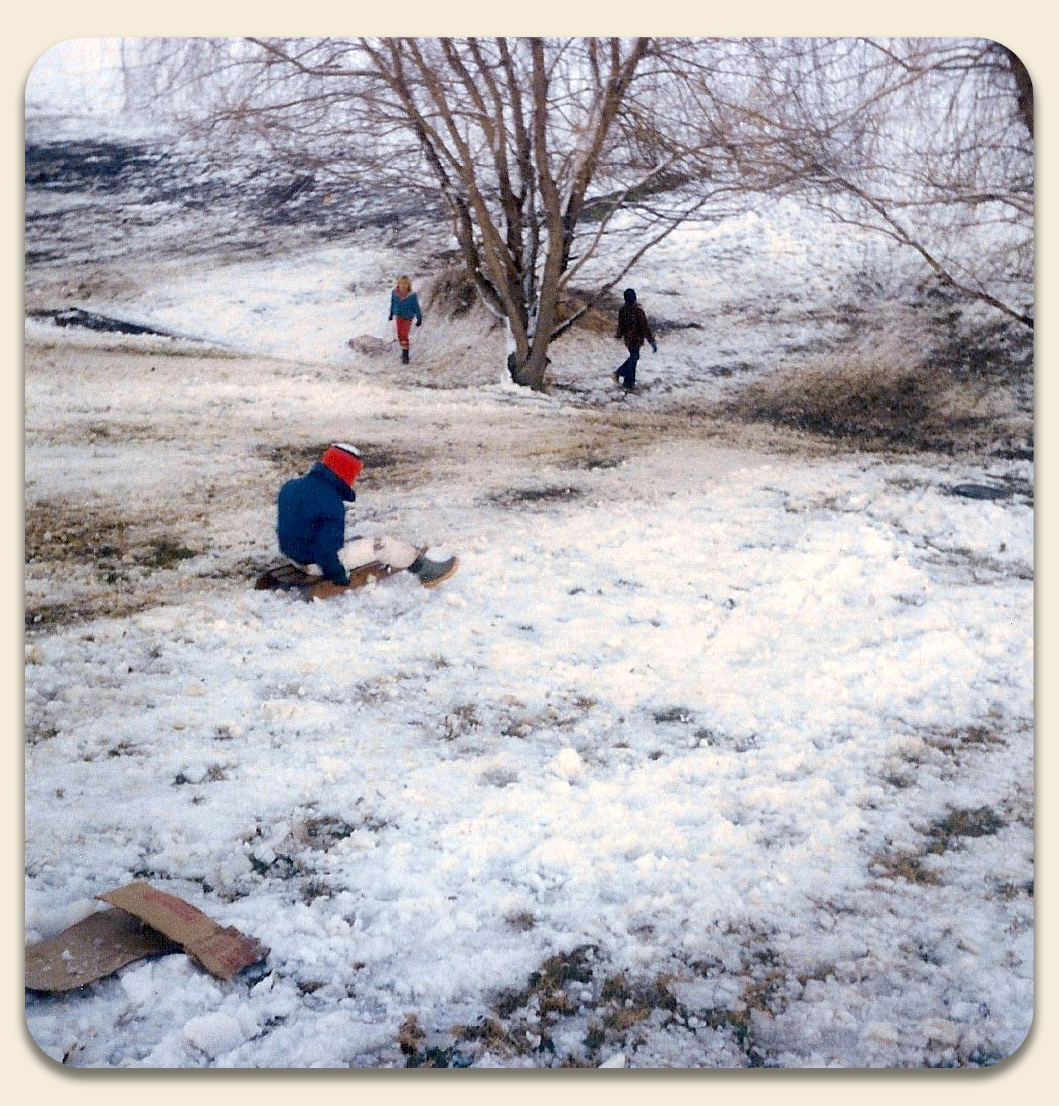 I have memories of sledding there, usually with my father and some friends, on many occasions over the years. Sometimes I had a proper sled with me, sometimes just a sheet of cardboard. Always, I had fun.